News
Partners for the PAC Presents Starbright & Vine, A Play by Richard J. Allen
Opening on February 6 at Clatsop Community College's Performing Arts Center, the Partners for the PAC presents a staged reading of the comedy/drama Starbright & Vine, written by Richard J. Allen, a two-time Emmy-Award winning writer who serves as Professor of Film, Television and Digital Media (FTDM) at Texas Christian University (TCU) in Fort Worth, Texas.
Starbright & Vine, Allen's most recent play, is a comic look at a fictional, once famous, now fading comedian who gets another chance at glory.
The playwright will be in Astoria to catch the evening performances of S&V, and will stick around afterwards to answer questions from the audience.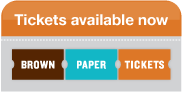 Support the PAC!
Because of funding reductions from the State of Oregon and the continuing effects of Measure 5 cuts in the mid 1990s, Clatsop Community College faces challenges which prevents it from funding the continued operating costs of the Performing Arts Center. A coalition of local arts organizations (Partners for the PAC) has joined forces with the college to keep the PAC open for affordable arts and educational events through 2013.
Costs are estimated at $26,000 per year and Partners for the PAC is working to raise funds to sustain the performing arts facility. Funds raised will be used for maintenance and operating costs of the PAC, including publicity and fund raising expenses. Any amount raised over the operating expenses will be deposited in a contingency fund for emergency repairs and improvements to the facility.